Strategic And Operational Excellence Through Business Transformation
We help your business survive and thrive by creating sustainable, profitable growth

Step by Step Instruction
A systematic approach to Strategic and Operational Excellence

Get the Support You Need
We support you throughout the process to maintain momentum and get the wins your business needs

Cost Effective
Created for small and medium businesses with limited resources and time
Struggling to survive and thrive in the current environment?
Is your business struggling to adapt? Does your business model still make sense? Are you and your management team spending too much time working IN the business rather than ON it. You probably have great ideas on how to improve things but find little time to make the changes!
Does your business model still make sense? Or does it have the change?
Is your business agile enough to respond quickly in this continually changing environment?
Are you key processes poor, putting further pressure on your expenses?
Do you have a plan to best position your business once the crisis is over?
We've Helped 100s Of Businesses Just Like Yours
          At My Business Excellence we're passionate about building world-class businesses. Our implementation framework has been under continuous development since the early 80s when we helped introduce Total Quality Management (TQM) into Australia and New Zealand. We have helped businesses through numerous crises and recessions.  Our approach enables you to do the right things, in the right order, at the right time.
What is My Business Excellence?
My Business Excellence is for small to medium businesses. Watch the video and learn the 5 prerequisites every business must master to survive and thrive the current crises. 
Is Your Business Ready for the Post COVID-19 World?
We GUARANTEE your benefits will exceed your costs, even within Year 1
Book a free session
Understand our approach to Business Excellence and how it can fit your business to get the results you want.
Develop your Strategy
Set up your business for success by following our step by step approach to formulate and begin executing your strategic objectives and improving your operations. 
Sustainable, Profitable Growth
Deliver huge wins by mastering the 5 prerequisites for excellence and continue the journey to towards operational and strategic excellence.
What's My Investment?
How much are poor processes costing your business? How many opportunities have you missed due to poor execution?               Do you lie awake at night worrying about all the things you don't know about your business, but probably should?
Are you sick of continually being reactive, fighting fires as they appear?
Lack of a systematic, practical approach to business improvement is costing you a great deal.
Let's build the Foundation of Excellence together
We provide a systematic, low cost approach for Strategic and Operational Excellence within your small to medium business

Our Approach
The MBE approach involves improving customer outcomes and increasing productivity through the organization's  key processes. It is driven by strong leadership and management of change.

Our Framework
The My Business Excellence (MBE) framework is for any small to medium business that wishes to become agile and high performing in the shortest possible time. It comprises 5 prerequisites for excellence, all driven by the need to ensure customer delight in everything.
Jeff Paterson
Chair, The Executive Connection
" Thanks again for providing a great framework for the Members to improve their returns to stakeholders. The opportunity for increased efficiencies through analysis of processes… is thrilling! "

Craig Musson
 Managing Director, WAFEX
" One of the best business decisions we have made, it has enabled our company to achieve significant improvements across a range of different areas. My Business Excellence  has far exceeded our expectations and very quickly paid for our investment. "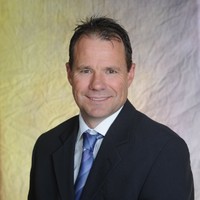 Darrell Wade
Founder, Intrepid Travel
" It was big, grunty stuff and was part of the scaling that has helped the business go from 500 travellers per annum to 350,000. It has completely changed the way we do things at Intrepid, and we are far more efficient and profitable as a result. "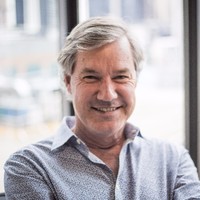 Implementing Excellence in small and medium businesses
Visit Us
Level 2, 1341 Dandenong Rd, Chadstone, Victoria 3148 AUSTRALIA
Contact Us
info@mybusinessexcellence.com
Copyright © 2020, My Business Excellence. All Rights Reserved